julia and scott founders of Sydney Private Day Tours
Allow us to introduce ourselves, we are Scott and Julia, founders of Sydney Private Day Tours.
We have a passion to provide memorable, luxury private tours that showcase the stunning natural beauty, the vibrancy, the fascinating history, fabulous food and wine and the wonderful uniqueness of Sydney.
Having both travelled extensively for business and leisure it had been a long-held dream to give up our busy, corporate careers and start doing what we really loved!
Both Scott and Julia's families have been in Australia for many generations, since early settlement with close ties to the land, farming and to rural Australia. (We are even proud to say that we have some convict ancestors too!)
We have a deep love of this beautiful continent, Australia and have spent many years exploring all of our capital cities, hundreds of rural towns and remote outback desert areas. In recent years we even took several months off to completely navigate around this amazingly beautiful country. We were truly humbled by the awe-inspiring beauty of this ancient continent.
When we are not guiding tours we do what our clients do...We travel! We enjoy taking road trips to the Outback regions of Australia to get our 'fix' of the vast open spaces, the ancient landscapes and magnificent sunsets. We also visit the UK and the United States regularly and are currently planning a road trip across the USA...one of our numerous 'Bucket List' items.
Since starting Sydney Private Day Tours, we have been privileged to meet so many delightful, inspiring and interesting people on our tours. We are incredibly lucky to be able to share this city with our tour guests and really hope that we contribute to making your holiday extra special.
Sydney Private Day Tours arose from observing that whilst there were many small-scale private tour operators in Sydney, it was very hit and miss with regards to service standards, ethical business practices and quality guides which as luxury travellers ourselves, we would expect.
We believe we are setting new, high standards in the Sydney Luxury Private tour sector and we will continue to maintain and build on those high standards. We are often imitated by other operators but in the end, it really comes down to having the passion, integrity, service philosophy and local knowledge that we offer at Sydney Private Day Tours.
We are 'Born and Bred' Sydneysiders who have lived and worked in Sydney all our lives. We would love to show you the very best of Sydney and some fabulous hidden 'local secret' locations too!
Warm Regards and Happy Travels,
Scott & Julia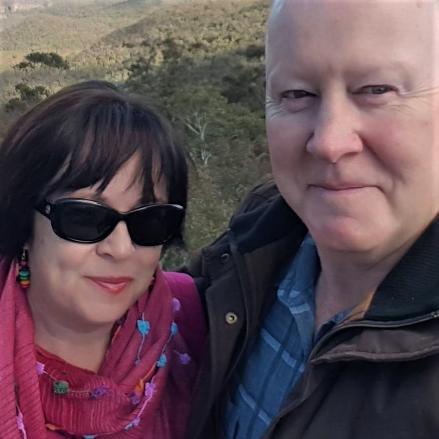 We look forward to being part of your unique 'Aussie Experience'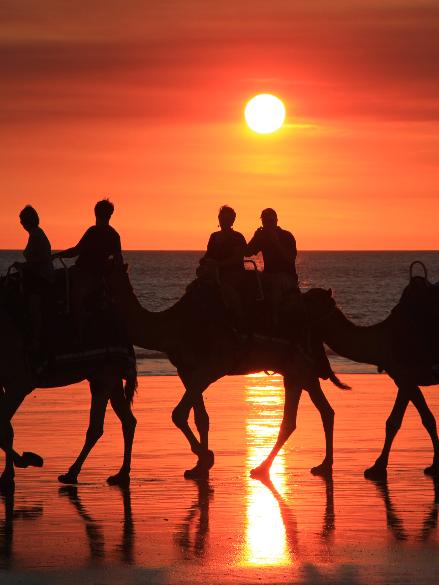 Copyright Sydney Private Day Tours 2019
"If you're considering a Sydney visit, call these folks. Super speedy email response and so easy to work with.
We arrived into Sydney early morning and needed something to do for the day that included lugging our bags around as we couldn't check into our Air BnB until later that afternoon.
Scott met us at the airport (texting us exactly where to meet him), loaded our overstuffed bags into his Luxury SUV, and took us on a lovely drive through the city with a few photo stops and then for a gorgeous drive to the most beautiful beaches along the Northern coast. We lingered, we ate, we chatted, and he gave us permission to doze off if we chose.
He navigated us back into the city, found our apt, unloaded our bags and made sure we got into the building safely.
Scott, you're in the right business. What a pleasure to spend the day with you. May our paths cross again someday!"
Natalie & John L, Colorado
"We had a wonderful day and our host Scott was amazing. Scott was very knowledgeable and was able to take us to a lot of amazing places for excellent views of Sydney, Bondi Beach, Manley Beach, Harry's for lunch and even a party at the Harbour Bridge. We were served fruit, biscuits and juice by the water and were given a history lesson on some of the nearby buildings. I would definitely recommend this tour for anyone wanted to see Sydney."
Mr & Mrs D Saidler, Edmonton, Alberta
"This tour was everything I wanted it to be ! The pick up and returning me back to my hotel set this tour apart from others, and the option to customize was fantastic. Julia my guide was gracious and the city was beautiful. All in all just the best."
Cheryl Carter, Irvine CA
"From initial contact to a day of exception touring I highly recommend Sydney Private Day Tours. Very informative, flexible & lots of laughs along the way with the beautiful sights of Sydney to be seen. A famous pie from Harries to the fireworks at Sydney Harbour Bridge- what more could a visitor ask for. Your professionalism, Julia, is to be highly recommended & I'll see you in the NT for sure."
Maryann Lewis, Darwin, Northern Territory
"Sydney is a vibrant city and for sure you don't want to miss a thing! I did the historic private tour with sydney private day tour, and I it a very good way to know the city better. If it wasn.t for this tour I would leave the country probably without knowing a thing about sydney!
The customer service is also amazing and the tourist guide as well. They will answer all of your questions!!
Highly recomended!!"
Diana Duarte, Madrid, Spain