Sydney Private Day Tours story begins long before we hosted our very first tour in back in 2015....
Our company was founded by Julia and Scott Goodwin who had long hankered to leave their corporate careers and start doing what they really loved!
While the company has grown across Australia, Julia and Scott still continue to guide many tours and enjoy sharing their passion, knowledge and love of Sydney and the surrounding regions.
Our philosophy is simple, we aim to provide fabulous private tours, 5 Star service, uniquely crafted luxury experiences, visiting awesome destinations around Sydney and Australia.
We are proud of our short history and have watched our company grow into one of Sydney's most Sought After, Top Rated Luxury Private Tour operators.
Our hand-picked team of professional tour guides and hosts are committed to ensuring that every tour exceeds our client's expectations.
Our guides and hosts are all well-travelled, they have previously had professional careers outside of the tourism sector and are now hosting our luxury tours because it's more than just a job….they do it because they love it!
It's not just about the stunning city, beautiful beaches, blue mountains and great food and wine....Comfort of our guests is also of utmost importance, we ensure our luxury tour vehicles are all current model, comfortable and in immaculate condition for every tour.
Our tours are all 100% private, we do not mix groups, making them perfect for clients seeking a unique, customised private tour experience.
We would love to be part of your story and show you the very best that Sydney has to offer.
Warm Regards and Happy Travels,
Julia & Scott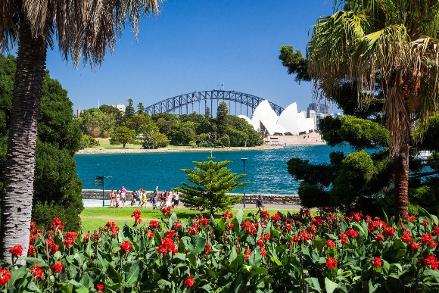 We believe in always going the extra mile to ensure that our guests take away wonderful memories at the end of every tour.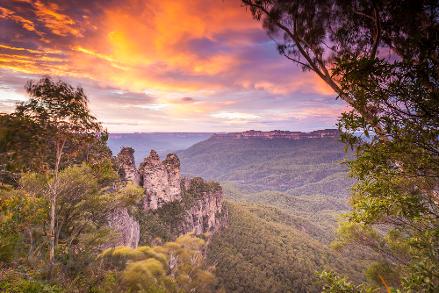 Copyright Sydney Private Day Tours 2019
"If you're considering a Sydney visit, call these folks. Super speedy email response and so easy to work with.
We arrived into Sydney early morning and needed something to do for the day that included lugging our bags around as we couldn't check into our Air BnB until later that afternoon.
Scott met us at the airport (texting us exactly where to meet him), loaded our overstuffed bags into his Luxury SUV, and took us on a lovely drive through the city with a few photo stops and then for a gorgeous drive to the most beautiful beaches along the Northern coast. We lingered, we ate, we chatted, and he gave us permission to doze off if we chose.
He navigated us back into the city, found our apt, unloaded our bags and made sure we got into the building safely.
Scott, you're in the right business. What a pleasure to spend the day with you. May our paths cross again someday!"
Natalie & John L, Colorado
"We had a wonderful day and our host Scott was amazing. Scott was very knowledgeable and was able to take us to a lot of amazing places for excellent views of Sydney, Bondi Beach, Manley Beach, Harry's for lunch and even a party at the Harbour Bridge. We were served fruit, biscuits and juice by the water and were given a history lesson on some of the nearby buildings. I would definitely recommend this tour for anyone wanted to see Sydney."
Mr & Mrs D Saidler, Edmonton, Alberta
"This tour was everything I wanted it to be ! The pick up and returning me back to my hotel set this tour apart from others, and the option to customize was fantastic. Julia my guide was gracious and the city was beautiful. All in all just the best."
Cheryl Carter, Irvine CA
"From initial contact to a day of exception touring I highly recommend Sydney Private Day Tours. Very informative, flexible & lots of laughs along the way with the beautiful sights of Sydney to be seen. A famous pie from Harries to the fireworks at Sydney Harbour Bridge- what more could a visitor ask for. Your professionalism, Julia, is to be highly recommended & I'll see you in the NT for sure."
Maryann Lewis, Darwin, Northern Territory
"Sydney is a vibrant city and for sure you don't want to miss a thing! I did the historic private tour with sydney private day tour, and I it a very good way to know the city better. If it wasn.t for this tour I would leave the country probably without knowing a thing about sydney!
The customer service is also amazing and the tourist guide as well. They will answer all of your questions!!
Highly recomended!!"
Diana Duarte, Madrid, Spain