Sydney Private Day Tours is a NSW Government Covid Safe
Verified and Registered business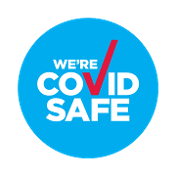 the comfort, Health and Safety of our Customers and Staff is our priority
sydney private day tours follow the australian government regulations and recommendations for a covid safe business
to ensure effective contact tracing We use the NSW Government QR Code check-in for all tours
Face Masks and hand Sanitiser are provided for all customers and staff
for your safety and comfort, we practise social distancing and tailor our tours to avoid crowds
Our tour vehicles are thoroughly detailed and sanitised prior to every tour, ensuring the highest standards of hygiene are maintained
your private guide and our guest experience staff are updated daily with the latest government health department advice
latest covid update:
click here for the latest nsw government covid updates
2nd january 2021: The following measures for Greater Sydney (including Wollongong, Central Coast and Blue Mountains) are effective from midnight tonight:
Face masks will be mandatory in the following indoor settings:

shopping (retail, supermarkets and shopping centres)

public/shared transport, indoor entertainment (including cinemas and theatres)

places of worship

hair and beauty premises.

Face masks will also be mandatory for all staff in hospitality venues and casinos and for patrons using gaming services.

Compliance will start from Monday, 4 January 2021 with $200 on the spot fines for individuals for non-compliance. Children under 12 are exempt but are encouraged to wear masks where practicable.