Canberra - the national capitol - private day tour
Itinerary & Tour highlights
This tour is fully inclusive of all Attractions and National Park entry Fee's including;
All National Park Entry Fees

Visit Canberra, Australia's National Capital, affectionately known as the 'Bush Capitol'
Tour through Australia's Parliament House
Visit to National Museum of Australia
The beautiful Lake Burley Griffin, a huge man made lake that wraps around the Capitol buildings
A visit to the International Award Winning, Australian War Memorial and intercative museum
The bush capitol is home to wild Kangaroos - & your tour guide is an Expert at spotting them (when we see a group of Kangaroos - if it safe we will stop so that tour guests can take photos!)
Discover Canberra, Australia's National Capital from the comfort and luxury of a private tour.
Canberra may be the political hub of Australia but this 'bush capital' has so much more to offer! From Art & Culture to an abundance of wildlife and natural beauty, Canberra has something for everyone.
You will visit the international award winning Australian War Memorial which combines a shrine, a world class interactive museum and an extensive archive. The War Memorial Shrine is a beautiful building that commemorates the sacrifice of Australian Veterans. The museum is packed with exhibits including numerous restored aircraft, tanks and naval equipment. There is a fully interactive WWII flight simulator and other interactive exhibits.
No trip to the nations capital would be complete without a visit to the Australian Parliament House and an informative tour through the building.
Parliament House is a striking modern building on the shores of Lake Burley Griffin.
The tour also takes you to another striking and modern building, the Australian National Museum which highlights more that 50,000 years of Aboriginal History as well as some of the more recent iconic Australian events and history.
We can almost guarantee that on your tour of Canberra you will get to see Kangaroo's in the wild. Your tour guide is an expert at spotting them and will take you through area's known to be abundant in Kangaroos!
If you don't like large bus tours and want a personalised tour with your own private guide, driver and comfortable vehicle then this is the tour for you! On this Fully Inclusive tour you will see the sights at your own pace without being rushed.
There are numerous stops on this tour and we also break up the 3 hour journey from Canberra to Sydney with a stop at the spectacular Lake George - which is often a 'dry lake'.
On this tour a delicious complimentary morning tea is provided as are drinks and snacks! There are a number of options for guests to purchase lunch and your tour guide can recommend many venues to suit all tastes and dietary requirements.
Finally, at the end of the tour you can relax in comfort as you are driven back to your hotel or accommodation taking with you memories of a wonderful day!
Departure time is 7:30am
We pick up from Cruise Terminals, Airport, Hotels and Accommodation
11 hours Duration (approximately)
$595.00 per Adult
$349.00 per Child (Under 16 years)
*Prices are fully inclusive of Goods & services tax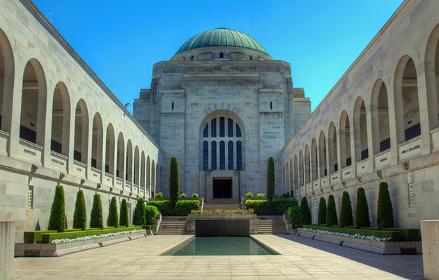 Enjoy a delicious complimentary morning tea
Complimentary bottled water & snacks
Luxury, Fully Escorted Private Touring
Pick up and drop off to your hotel, accommodation, airport or cruise terminal
Lunch - We have several venues & options that we can recommend where guest may choose to purchase lunch - your tour guide will provide munu's and information this at the commencement of the tour
Any additional drinks or snacks purchased by guests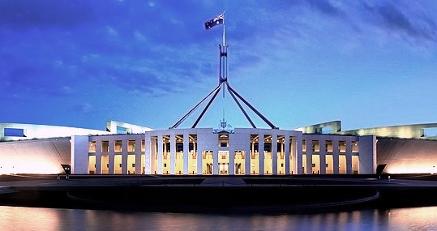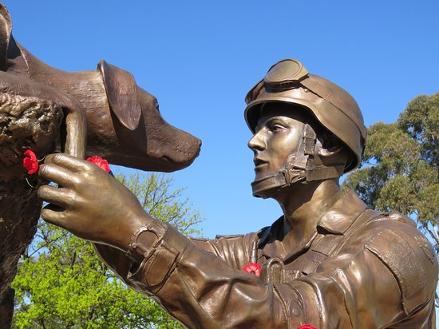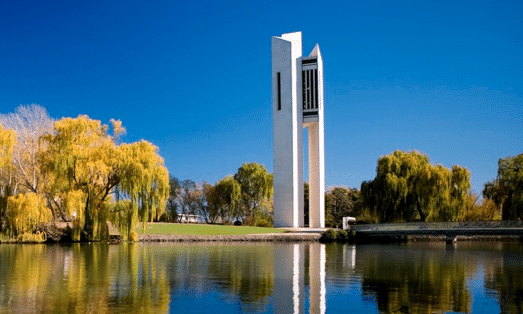 CONSIDERING THIS TOUR?
TAKE A LOOK AT THE TOUR PHOTO GALLERY
"Due to our schedule, we could not get away to Canberra for several days, but still wanted to go. We really did not want to take a really long drive on some big bus with no control over when and where we could stop. Some how I came across Sydney Private Day Tours and started talking to Julia. She was so helpful and we decided to book with her even though it was more than we normally spend on a tour.

She and Scott make a good tag team and we got to see and do a lot that day. It was like traveling with friends. We had a rest stop at Lake George with tea and muffins. We got to see the Capitol Building and the War Memorial. We had a nice picnic lunch at Lake Burley-Griffin. On the way back to Sydney we stopped at Trappers Bakery for meat pies and sprouted grain sourdough bread. At the end, we were given a sweet little thank you gift.

They really know how to treat their customers right and I wish them the best in the future as they grow their tour company."
Ivy and Richard H, Port Orchard, Washington
"Thank you for a good day. We are very happy to see hundreds of wild kangaroos - thank you Julia for stopping to show us and take photos. The war museum was very beautiful.Top rated tour"
June & Rhea, Philippines
OTHER TOURS YOU MIGHT LIKE...