Central Coast PRIVATE Day TOUR
Pristine Beaches, Stunning Coastline & Australian Animal Park
Itinerary & Tour highlights
This tour is fully inclusive of all Attractions and National Park entry Fee's including;
Australian Reptile and Wildlife Park Entry Fees
Hands on Native Animal Experience
Kangaroo feeding and Emu walk
All National Park Entry Fees
Norah Head Lighthouse tour & Entry fees
Perfect for Families, Children and Seniors
Enjoy time to wander around Pristine Secluded beaches
Stop at quaint Hawkesbury River Fishing Villages
Journey out of the city through stunning Aussie Bushland
Visit spectacular Coastal & Bushland lookouts
Depending on the season you may even see Migrating Whales off the Coast!
This private day tour is perfect for families, Couples, Seniors and anyone who wants to get off the overcrowded tourist trail and really experience Sydney like a local!
The NSW Central Coast is one of Australias most beautiful Coastal regions located just over an hour and a half drive from Sydney.
On the way there you will enjoy stunning bushland scenery magnificent Hawkesbury River views and stop for a break at a historic Aussie fishing village that has a reputation for providing some of Australia's best oysters.
The next stop is the northern most point of the Central Coast at one of Australia's oldest working lighthouses perched above the magnificent Soldiers Beach.
If you are feeling energetic then you might like to take a guided tour to the top of the lighthouse for spectacular views! Whether you chose to climb to the top or keep your feet on the ground the views from this location are amazing and depending on the season you may even get to see migrating Whales breaching offshore.
From there the tour winds its way back down the coast through native bushland, hidden bays and exclusive beachside villages taking in stunning scenery along the way.
After all of the morning's activities there will be time for a relaxing lunch at one of the fabulous waterfront locations (at the guests expense). You may also choose to pick up some of the area's best fish & chips to enjoy on the beach instead.
In the afternoon the highlight is a visit to the World Renowned Australian Reptile Park located in a rural bushland location where you can meet the famous 'Elvis the World's Crankiest Crocodile'. You will also see many of Australia's weird and wonderful Snakes, Reptiles, Koalas and hand feed Kangaroos.
Throughout the tour your guide will provide an informative commentary and as it is a private tour if you want to spend a little more time at an attraction or go for a walk along one of the beaches then we can accommodate those special requests!
Finally at the end of the tour you can relax in comfort as you are driven back to the city and dropped off at hotel, accommodation or cruise ship
$395.00 (AUD) per Adult
$249.00 (AUD) per Child (under 16 years)
*prices quoted in australian dollars
*Price is fully inclusive of goods & services tax (gst)
*minimum number of guests - 1 person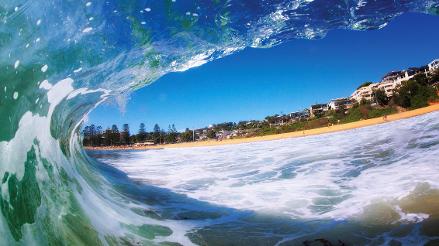 8:00 am Departure - we pick guests up from Hotels, Accommodation, Cruise Terminal and Airport.
9 hours duration (approximately)
We pick guests up from your requested location in Sydney including hotels, cruise terminals, airport
Enrty fees to Australian Reptile and Wildlife Park
Kangaroo experience with Hand Feeding Kangaroos!
All National Park Entry Fees
Complimentary Morning Tea and Fruit Platter
Complimentary Bottled Water
Luxury, Fully Escorted Private Touring - you will not share this tour with other groups!
Stress FreePick up and drop off to your hotel, accommodation, airport or cruise terminal
Lunch - Guests will have the opportunity to purchase lunch at a venue that suits their taste, budget and dietary preferences.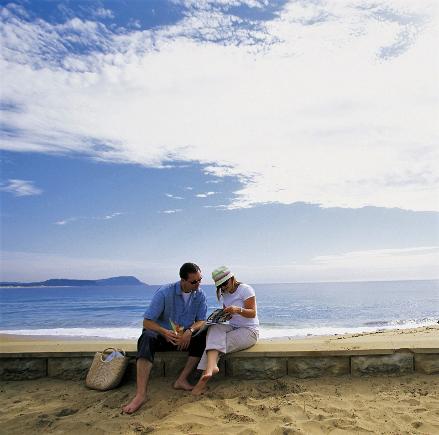 CONSIDERING THIS TOUR?
TAKE A LOOK AT THE TOUR PHOTO GALLERY
" We wanted to do something adventurous and different when we visited Sydney and the Coast tour sure fit the bill. This tour was the best! We went to great locations where there was not another tour bus around. We got to spend time on the beach which really made this day special and even had time for a nice seafood lunch at a typical ozzie seaside 'pub' that was so fresh and great prices.
The visit to the wildlife and reptile park was incredible and we never thought we would get so close that we could feed and pet the animals. the wildlife park is in a real genuine bush setting and was much better than the park we visited with a different tour operator
Scott was really pleasant, fun and made sure we had a great time, nothing was too much trouble for my partner and I. He told us funny and interesting stories throughout the day and at the end of the wonderful day when he dropped us back to our hotel in the city it was hugs all round and we felt like we had spent the day with an old friend
If you are visiting Australia Do This Tour!!!! You won't regret it!!! Go to the places ozzies go for thier summer weekend holidays and dodge all the big crowded generic tour buses!
We will be back in a couple of years Scott to try your other tours. Thanks for making our trip to Oz so memorable!"
Deb and Kath, NYC
"Wow, what can I say? my Husband and I had such a good time on this tour. We have been on many small group tours before but this was our first private tour (we are now convinced this is the only way to go sightseeing) Scott was such a wonderful host and we feel like we have known him for years! It was a bonus going on a tour with an Australian local who has lived in Sydney most of his life and who also knows the beutiful, secret coastal areas intimately. Thank you Scott and Sydney Private Day Tours for organising a wonderful tour. The morning tea and the tropical fruit platter that they provided was delicious. We are now going to try to find passion fruits at home in LA "
Angie & Bob C, West Hollywood
"We used Sydney Private Day Tours initially for our Sydney City sightseeing when we first arrived in Sydney before heading to Cairns in North Queensland. After a cyclone hit the island we were staying on in Queensland we contacted Julia to see if they could fit us in a last minute tour. They could not have been more accommodating, we were picked up from the airport and then the following day Julia had arranged a customized version of this Central Coastal Tour that included Tree Tops ziplining for our daughter. What a great few days we got to spend with Julia and Scott and a silver lining to our holiday"
Bobberheim Family, UK
OTHER sydney and Hunter valley private TOURS YOU MIGHT LIKE...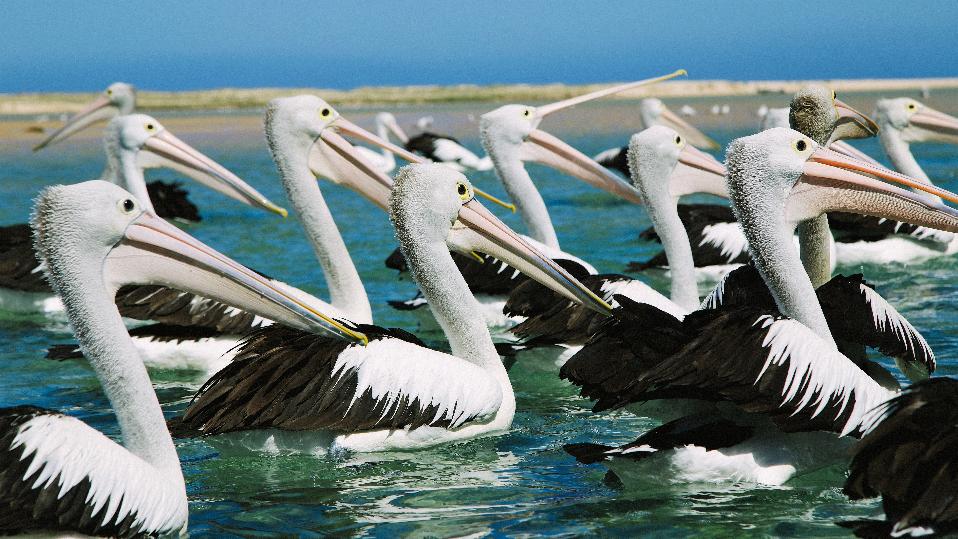 Sydney private day tours takes you to the beautiful central coast and australian wildlife and reptile park