Tours and travel designed for all abilities
We focus on the person, not their disability.
Tours are catered to the individual clients needs and support requirements.
Our Unique Accessible Tours and Private Driver Services offer:
Qualified Staff in delivering Disability and Care Services
NDIS Quality and Safeguards
Accessible Vehicles
Custom, Accessible Itineraries
Private Driving and Chauffuer Services
Fully Escorted Private Tours and Private Driving
Fully Insured for AccessibleTours and Travel
Your own, Inclusive Travel Qualified Private Driver - Guide
Discounted Rates for Carer/Travel Companion
Tour Locations
NSW
Sydney
Blue Mountains
Hunter Valley
Newcastle
Coffs Harbour
Byron Bay
Port Macquarie
QLD
Brisbane
Gold Coast
Moreton Bay
Redland Bay
Sunshine Coast
We welcome you to get in touch to discuss your specific travel needs Contact us here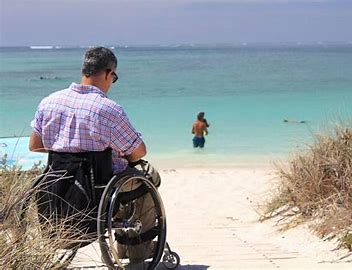 We look forward to assisting with your unique Accessible tours & Travel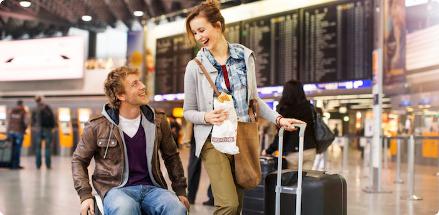 Copyright Sydney Private Day Tours 2019
"If you're considering a Sydney visit, call these folks. Super speedy email response and so easy to work with.
We arrived into Sydney early morning and needed something to do for the day that included lugging our bags around as we couldn't check into our Air BnB until later that afternoon.
Scott met us at the airport (texting us exactly where to meet him), loaded our overstuffed bags into his Luxury SUV, and took us on a lovely drive through the city with a few photo stops and then for a gorgeous drive to the most beautiful beaches along the Northern coast. We lingered, we ate, we chatted, and he gave us permission to doze off if we chose.
He navigated us back into the city, found our apt, unloaded our bags and made sure we got into the building safely.
Scott, you're in the right business. What a pleasure to spend the day with you. May our paths cross again someday!"
Natalie & John L, Colorado
"We had a wonderful day and our host Scott was amazing. Scott was very knowledgeable and was able to take us to a lot of amazing places for excellent views of Sydney, Bondi Beach, Manley Beach, Harry's for lunch and even a party at the Harbour Bridge. We were served fruit, biscuits and juice by the water and were given a history lesson on some of the nearby buildings. I would definitely recommend this tour for anyone wanted to see Sydney."
Mr & Mrs D Saidler, Edmonton, Alberta
"This tour was everything I wanted it to be ! The pick up and returning me back to my hotel set this tour apart from others, and the option to customize was fantastic. Julia my guide was gracious and the city was beautiful. All in all just the best."
Cheryl Carter, Irvine CA
"From initial contact to a day of exception touring I highly recommend Sydney Private Day Tours. Very informative, flexible & lots of laughs along the way with the beautiful sights of Sydney to be seen. A famous pie from Harries to the fireworks at Sydney Harbour Bridge- what more could a visitor ask for. Your professionalism, Julia, is to be highly recommended & I'll see you in the NT for sure."
Maryann Lewis, Darwin, Northern Territory
"Sydney is a vibrant city and for sure you don't want to miss a thing! I did the historic private tour with sydney private day tour, and I it a very good way to know the city better. If it wasn.t for this tour I would leave the country probably without knowing a thing about sydney!
The customer service is also amazing and the tourist guide as well. They will answer all of your questions!!
Highly recomended!!"
Diana Duarte, Madrid, Spain